Dornbracht is a leading specialist for superior designer fittings and accessories for bathrooms, spas and kitchens.
Dornbracht believe 'it is not about the shaping of a fitting, it is about the shaping of water'. Whilst keeping that in mind Dornbracht have designed and developed an array of products that will leave you with a pleasant tingling sensation whilst showering to feeling completely reinvigorated.
EXCLUSIVITY
Dornbracht represents the very highest quality of manufacture and innovative design. The premium fittings of this family company set the trends of an entire industry – worldwide. As a leading manufacturer, Dornbracht represents the ultimate in reliability and value. Customers rightly associate every product with the promise of documented quality of manufacture and exclusivity.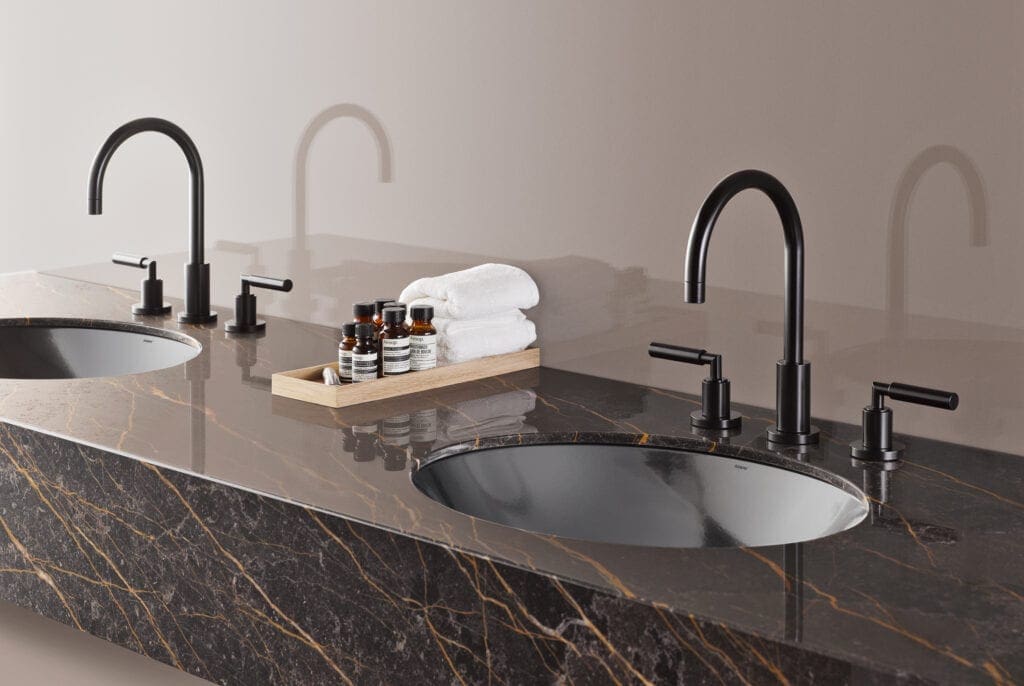 HIGH QUALITY STANDARDS
You could ask the interior designers of top hotels on every continent, why they decided on Dornbracht – in the Grand Hyatt in Tokyo, for instance, or in the Ritz-Carlton in Moscow. Or you could talk to our customers at Such Designs. Ultimately, the answer you always get can be summed up in one word – quality. Dornbracht sets the highest standards for the design, materials and finishes of its fittings. The company also ensures the quality of the workmanship of the tradespeople, by intensive training and long-term partnerships.
INNOVATIVE DESIGNS
Dornbracht puts the premium brand aspiration in a far wider context. As both the driving force and patron of a constant, artistic debate on the subject of water, the Iserlohn-based company has gained an innovative insight into bathroom and kitchen environments – and has derived numerous product ideas from this. The Dornbracht brand is now a symbol for knowledge and cultural inspiration covering every aspect of the element of water. From chrome to gold, platinum to iridium, custom finishes are endless all resulting in the perfect finished article whilst retaining the finest engineered brassware. Horizontal showers to vertical showers, spa & well-being to rain showers, the choice is yours. Dornbracht has a solution for all needs and tastes.
DOWNLOAD BROCHURES
Enter your details to download the latest Bora catalogue.