Classic Bathrooms
BOOK SHOWROOM APPOINTMENT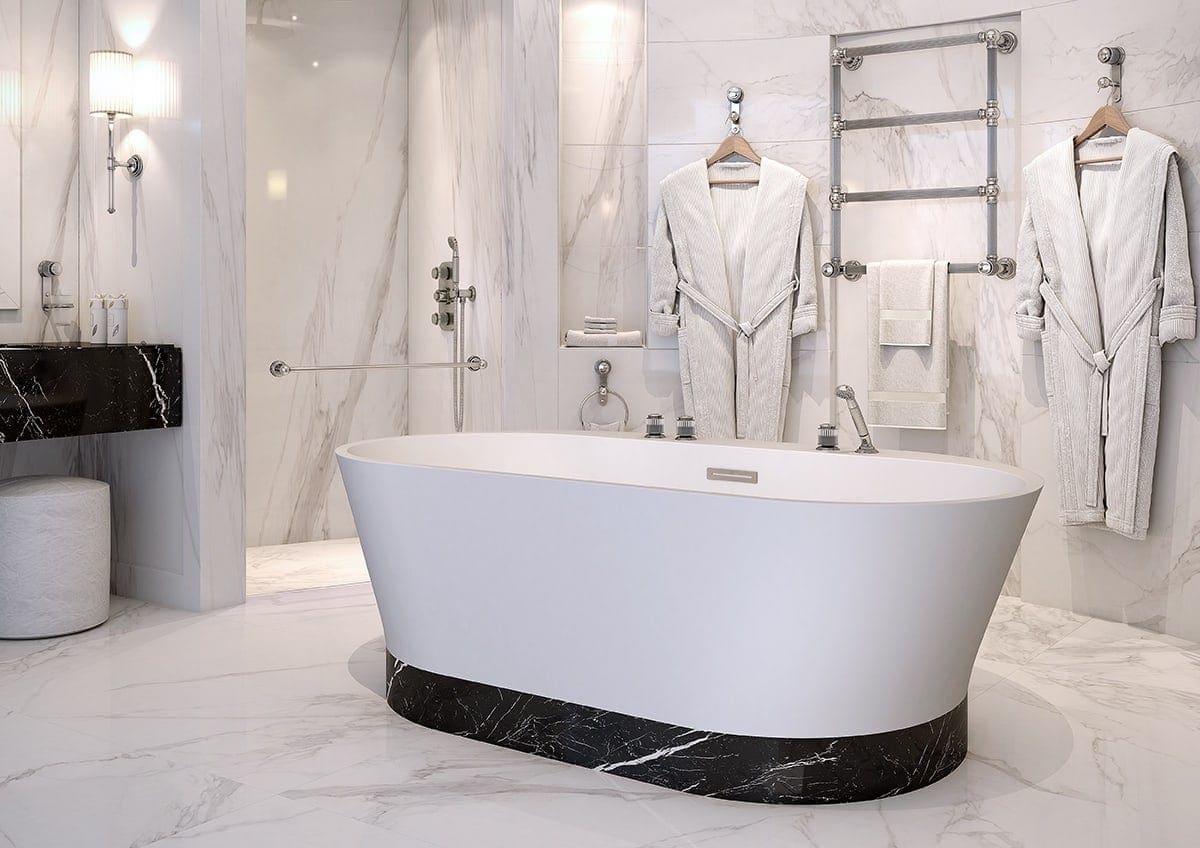 B10 B510 As2 Amb 1 | Such Designs, London
387657 14 | Such Designs, London
A2I 151Bp A02 Ambiance2 | Such Designs, London
B11 B594 Marbre Marquina Noir Amb 1 | Such Designs, London
Coll Sanitaire Beaubourg | Such Designs, London
Riviere A | Such Designs, London
A41 Dahlia Prestige | Such Designs, London
Set04 Fronte Copia | Such Designs, London
Com02 Vasca 02 Copia | Such Designs, London
Suite Bernstein 605 Bathroom | Such Designs, London
Timeless Bathroom Designs for an Enduring Look
When it comes to the bathroom, redecorating this space often falls to the bottom of the list and, as a result, it's likely that you've fallen out of love with it. Whether you bought your home as a new-build and the bathroom lacks character and personality or the home you've moved into doesn't fit your style, investing time and money in this room is a great way to put your stamp on its interior design and a classic bathroom is a fantastic way of achieving enduring character and charm.
Creating a timeless bathroom is easily achievable – think neutral colour palettes, glossy tiles and a relaxing atmosphere. The key is to make the space feel as tranquil as possible. This opens up endless possibilities in terms of bath, basin, WC, shower, brassware and furniture. A painted timber vanity unit is a perfect statement piece and its concealed storage is ideal for personal products as well as towels and toiletries. Pedestal basins can usually be paired with a matching WC while pillar taps or a monobloc mixer in one of the latest finishes can give sanitaryware an instant update.
A bath is essential in a classic bathroom. Select a style that is large enough to comfortably sink into, such as a roll-top or corner bath, and de-stress at the end of a busy day. A corner tub works wonders for rooms that are short on space while still providing a luxury bathing experience. In fact, many corner options offer more interior space than a back-to-wall model and with the addition of spa jets, it's easy to create a whirlpool spa at home, perfect for a little rest and relaxation. If considering a roll-top, bear in mind that cast iron is heavy so the floor may need to be reinforced. Acrylic versions are lighter so are often a better option for modern new-builds.
In any classic bathroom, take time to consider the colour palette. Much like in a neutral scheme, creams and cashmeres work well and never go out of style. Not only is this important for tiling and flooring options, but also in making a towel and accessory selection. Sumptuous Egyptian cotton towels in a bright white colourway can help to make the bathroom feel more extravagant, whether hanging over a heated towel rail or stored within bathroom furniture or on open shelving. Similarly, the addition of flowers or plants can really help bring the space to life.