Stone and Ceramic Kitchens
BOOK SHOWROOM APPOINTMENT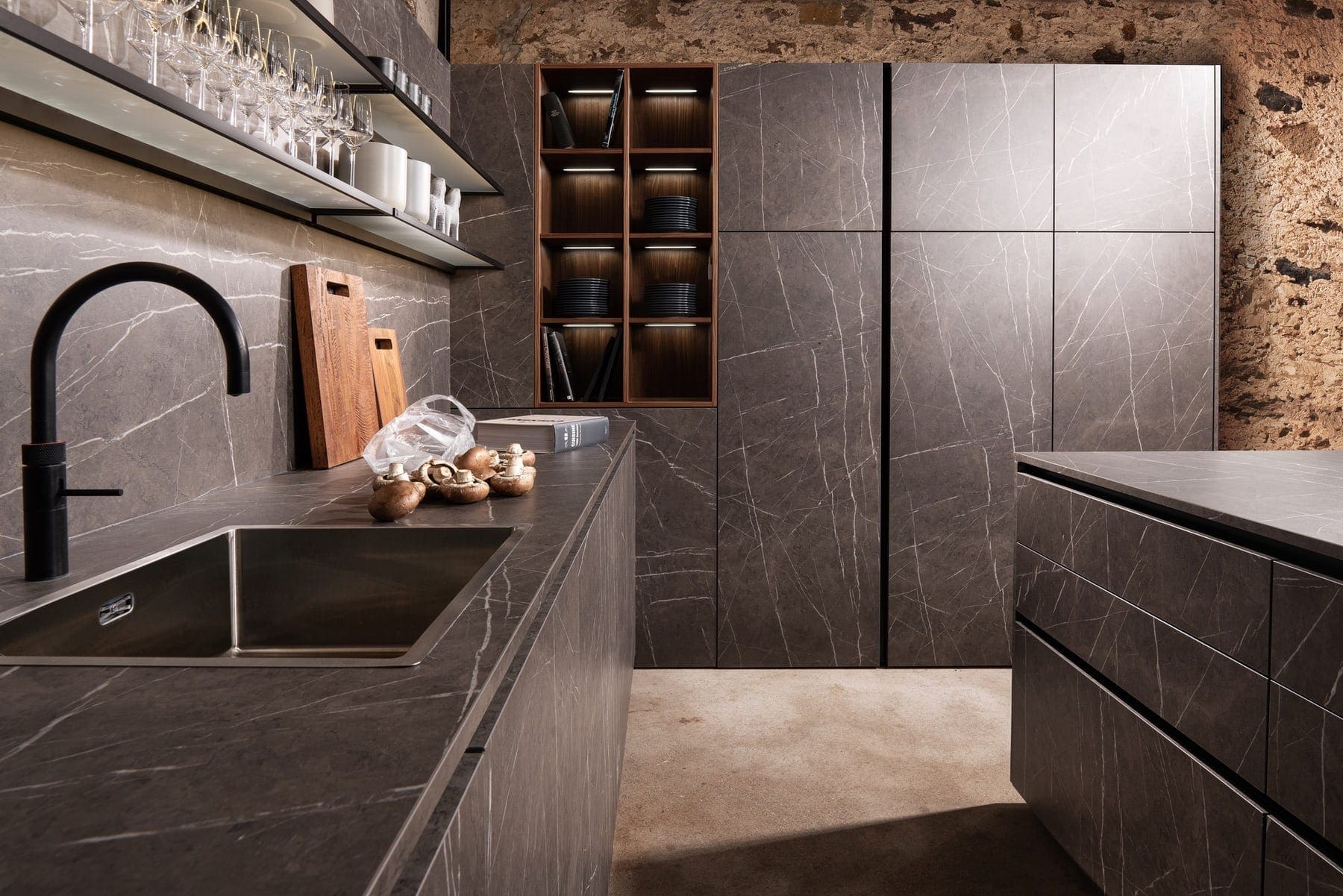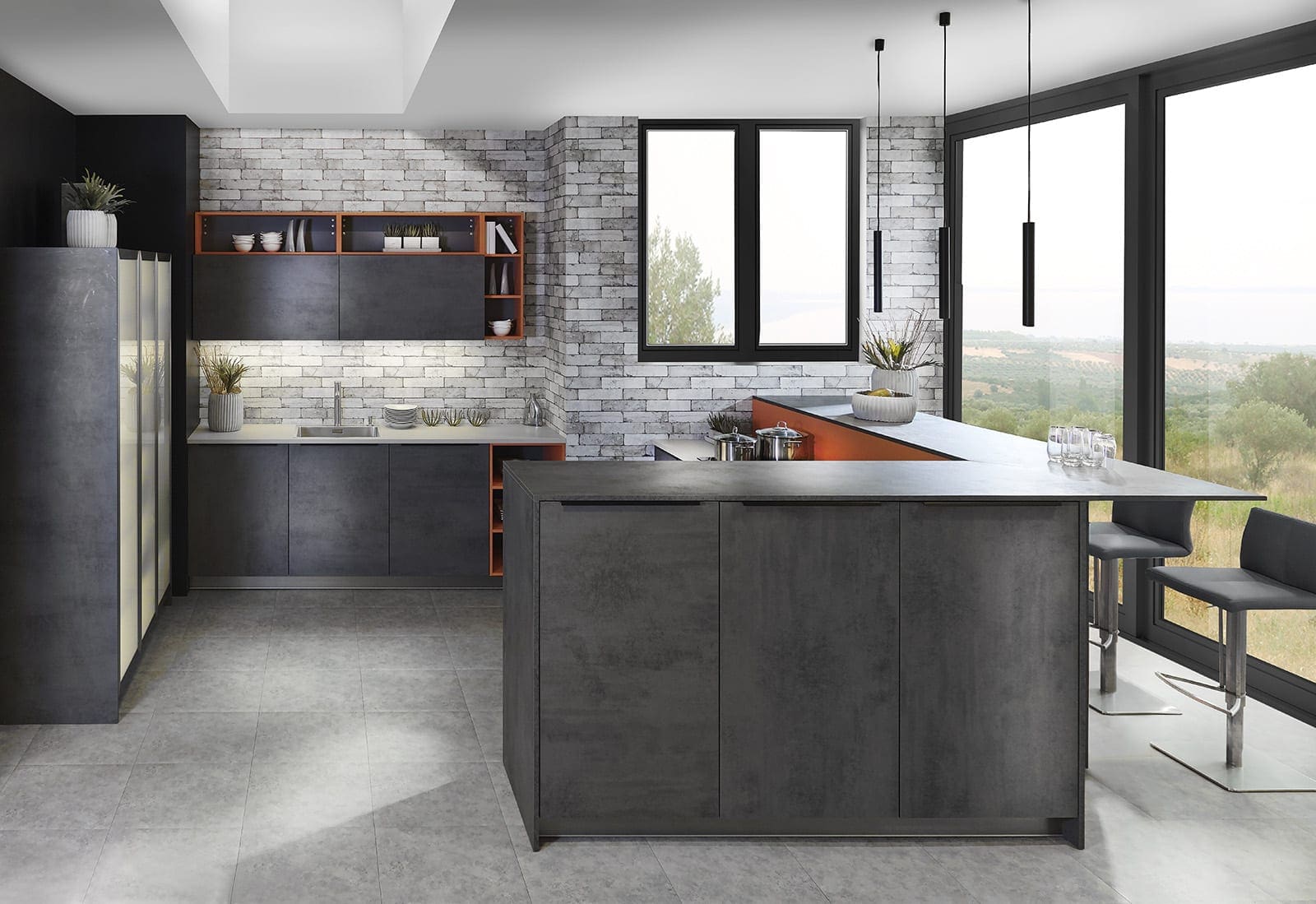 Keramikkuche Milieu Neu | Such Designs, London
Eggersmann Kitchen With Ceramic Island | Such Designs, London
Keramik Anthrazit Detail 1 | Such Designs, London
Eggersmann Modern Handleless Kitchen | Such Designs, London
Rotpunkt Stone Look Kitchen
Ceramic and Stone Kitchens
Available throughout our range, browse examples here.
Steel Kupfer Milieu 1 | Such Designs, London
Concrete Milieu P1 Km2017 | Such Designs, London
Rotpunkt Matt Stone Island Kitchen
Rotpunkt Dark stone + City Brown Oak
Rotpunk Concrete Look open plan kitchen
Rotpunkt Stone Look White Marble and Grey texture Island Kitchen
Rotpunkt Stone Look Marble White
Rotpunkt Real Ceramic Black Rock
Rotpunkt Matt Umbria Look and Matt Umbria
Ceramic Look Grey + Matt Salmon Pink
Concrete-look Grey kitchen
Dark concrete look Kitchen
Chic Beauty with Urban Style
In recent years kitchen trends have seen a move towards matt finishes, and particularly towards textured matt kitchen surfaces which are stylish and sophisticated but at the same time, comfortable, enjoyable and low-maintenance.  The increasing popularity of the Urban Industrial kitchen theme has also sparked the interest of incorporating textured kitchen finishes, and combining with other materials within the same space.  Ceramic, Stone and Concrete kitchens are a prime example of this, adding depth and tonal contrast whether alone or in conjunction with other materials, be it glass, wood, or even metallic kitchen accents. Such Designs have successfully transformed ordinary designs into functional and sought after kitchen spaces, indicative of chic beauty with urban style. Browse through our collections to find out more.
Ceramic Kitchens
Incorporating a modern and prestigious look within the kitchen, our Ceramic kitchen surfaces offer both aesthetic appeal and optimal functionality. Advanced production processes ensure a low-maintenance product that is resistant to bacteria, heat, scratches, and discolouration. Ceramic kitchen units are as beautiful as they are innovative. Offering durability and quality, the attractive Ceramic surface has proven a popular and long-lasting choice for many.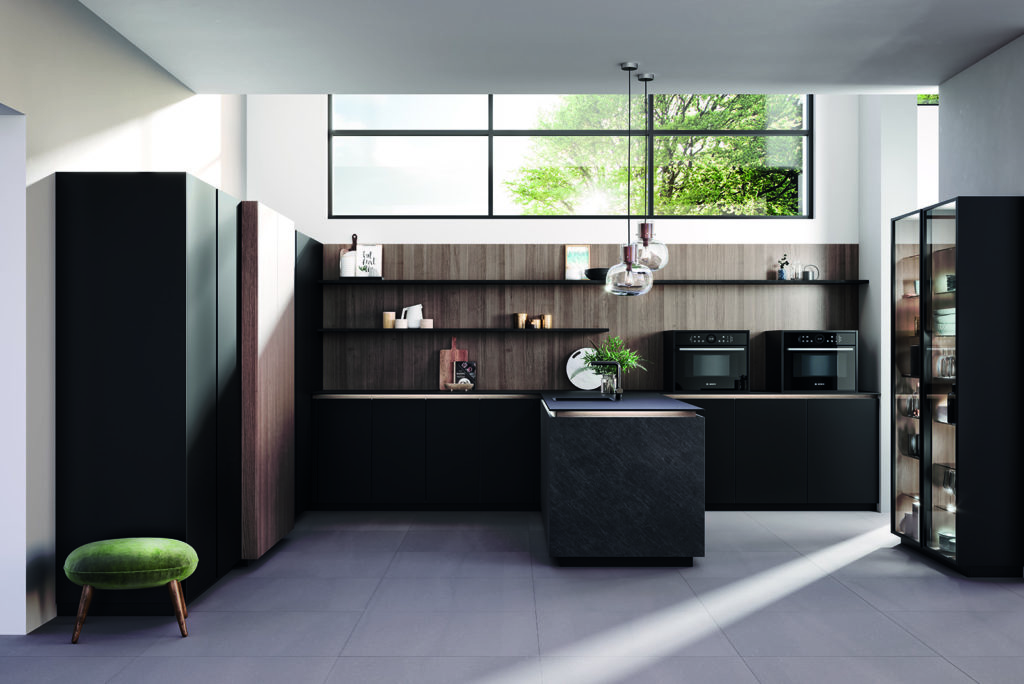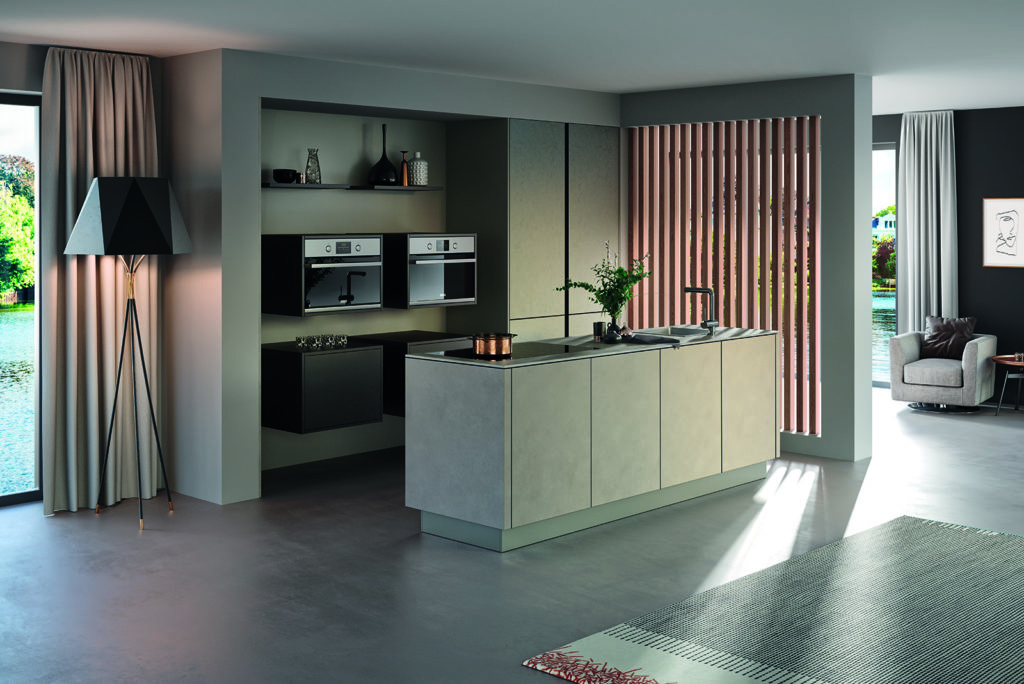 Real Stone Kitchens
Every door within the real stone kitchen range is luxuriously finished, and with a textured and grainy surface quality, they appeal not just in looks but largely to the sense of 'touch' too! Essentially, whilst solid in look, the real stone kitchen door is machined to a thickness of only a few mm, and this ensures all doors and drawers are lightweight and easily manageable.  The new real stone kitchen finish works incredibly well alone, or in combination with other kitchen tones, surfaces and materials. The textured style guarantees a look which is both exquisite and unique. 
Concrete Kitchens
Concrete is a rediscovered building material with an appreciable aesthetic which has led to its popular inclusion within interiors. Textured surfaces are very much on trend, and with its fine pores and blended shades of grey, the concrete kitchen door's distinct character makes it perfect for creating an Urban Industrial kitchen look.  Available for doors, worktops and side panels, the Concrete kitchen door is sure to make a big impression on your home.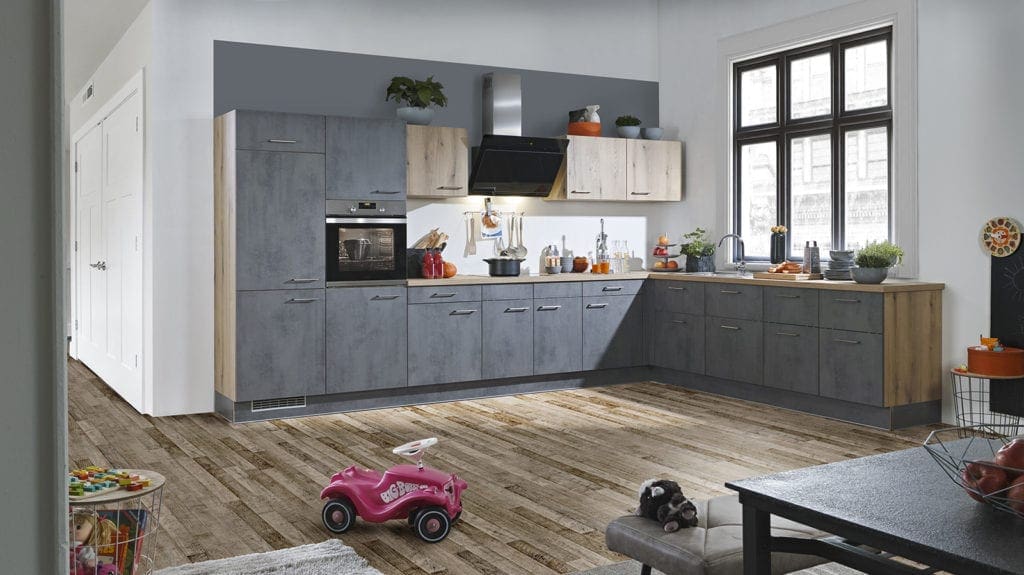 Stone, Ceramic and Concrete effect kitchens
Our matt laminate kitchens are produced by vacuum-forming a semi-molten foil over a pre-machined substrate which is then pressed and adhered together. The technologically intensive manufacturing process is specifically designed to prevent the de-lamination of the foil from the substrate. Consequentially, any preconceived impressions about laminate kitchen finishes can be left at the showroom door! Such Designs's matt laminate kitchen range boasts an extensive palette to cater for our clients' every need. Some of these doors are the most affordable within our whole range, although very few people would ever be able to readily spot the difference between these and some of our more expensive finishes.