DESIGn & INSTALLATION
We work with you on a step by step basis adding value at each stage.
Kitchen Design
When it comes to designing kitchens we pride ourselves on offering a premium client service that is inspiring, honest, and reliable.   With years of experience under our belt we continue to take inspiration from the materials at our disposal, often trying to push the boundaries in what we can do with stone, glass, and metals.  Yet we are also careful to guide our client's choices, ensuring a blend of kitchen colours and finishes that we know will last long term and never look dated. We are a confident team armed with the latest knowledge of cutting-edge design, a passion for what we do, and premium products to meet your every need. 
Bring your architect plans to us and we can discuss possible kitchen layouts, what appliances you want – and need – as well as colours, materials, and budget.  Your finished designs will be presented to you on our big screen in either the meeting room or luxury bar area of our beautiful showroom. Here, you can also experience a VR walkaround of your new kitchen design and request any necessary changes.  
Much of our work comes through word of mouth, with most clients requiring a kitchen as well as several bathrooms.  Some customers have a sound idea of what they want when they come to us, whereas others are completely open to direction. We have experience working in all scenarios and will confidently guide clients towards their preferred styles and in accordance with our ranges that best suit their budgets.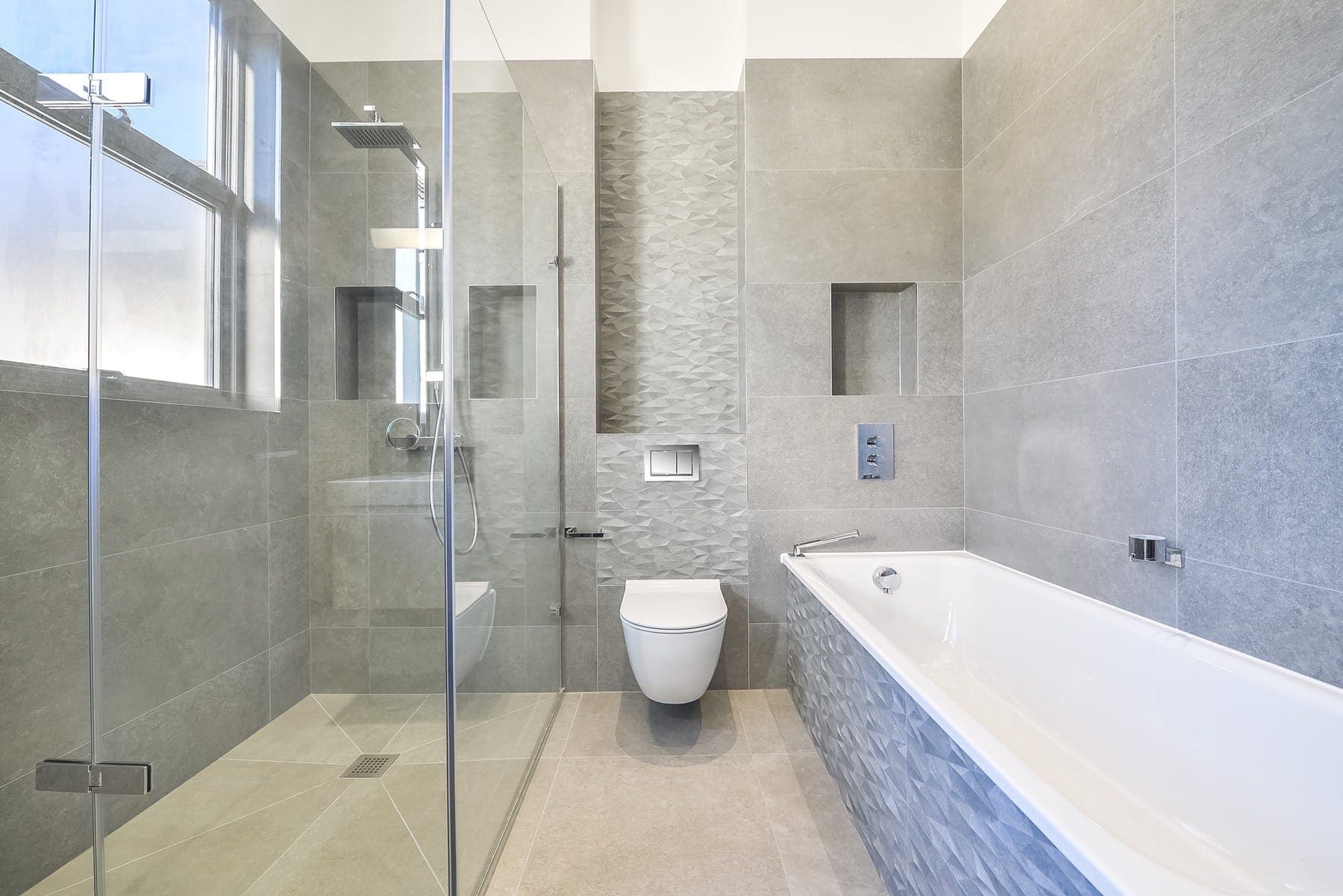 Bathroom Design
Bathroom design deserves a lot of care and attention because this is a room that must meet all your personal requirements. It is the one room in which we can finally switch off from all that is going on around us and simply be alone with our thoughts, but it is also the room in which we can pamper ourselves – if the right design is in place.  
Most clients coming to us for bathroom design require several bathroom suites for one property and so usually already have formal architect plans. However, an accurate hand drawn sketch will easily suffice.  When designing bathrooms, we will discuss possible layouts and positioning for the bathrooms, such as where the toilet or sink should go based on plumbing. But the design needs to be perfect in terms of both functionality and appearance so we will also invite you to explore our showroom's abundance of choice from leading manufacturers, guiding you toward the ranges most suitable for your preferred style as well as budget.  
Experts in Kitchen Installation
Many of our customers have been referred by former clients and come to us wanting the 'complete package.'  Whilst we do not offer bathroom installations, for kitchens, we can conduct all installation works ranging from removal and disposal of existing kitchens, to carrying out connections such as gas, electrics, and plumbing.  
Ensuring a Smooth Kitchen Installation Process
Following receipt of a client deposit we will order your kitchen and schedule a date for delivery and installation.  In the meantime, our dedicated Project Manager, Jay, will visit the property to carry out a site survey and verify the measurements previously provided to us.   We then produce a first fix drawing to submit to our clients and contractors before revisiting the site ahead of installation to check that first fix wiring and plumbing is still correct. Our Project Manager Jay will diligently manage expected timelines in respect of delivery, fitting, worktop templates etc.
Keeping You Informed
Ahead of installation, a Whatsapp group is usually created between ourselves, our Project Manager, our clients, fitters, and Interior Designer (if appointed).  This ensures all concerned can stay across the progress of the kitchen installation.  Good communication throughout the project is essential and we make ourselves contactable 24/7 so clients can reach us with anything they need or with any concerns.  We have full confidence in our team of fitters, all of whom work for our sister company Such Installations, and who each have 20+ years of experience in fitting German kitchens.   
On completion of your kitchen we always arrange a final sign off visit, answering any questions and if needed taking the time to show clients how to use each of their new appliances.  
Showroom
Book Appointment
Brochure Request